Two Hour Yoga Master Class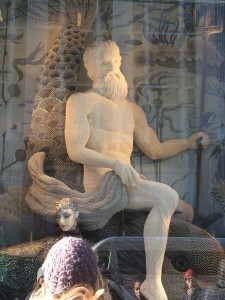 Click here to see Poseidon's pearls up close
Date: February 28, 2016
Time: 9:00am
Place: Corralitos Studio
Cost: $15
I draw inspiration for my practice from all kinds of sources. In this case, my annual pilgrimage to the Bergdorf Goodman holiday window extravaganza in NYC!
Please join me on Blake Ave for a PEARLS OF WISDOM for your CORE master class.  After all there is a POSE in Poseidon!!
Lets dive deep to explore the inner underworld of this tremendous source of strength and stability.
Contact Jane by phone at (831) 566-2604 or by email at janefreedman108@gmail.com